Congratulations to Ningde AET on its fifth anniversary

Ningdezhuo High-tech Material Technology Co., Ltd. is a wholly-owned subsidiary of Shanghai PTL New Energy Technology Co., Ltd. (stock code: 603659). It was established in Ningde Dongqiao Development Zone in November 2015 with a registered capital of 130 million yuan. National High-Tech Enterprise. The company's main business is new functional diaphragm materials for high-safety lithium-ion batteries. In the domestic new energy industry, its output and various economic indicators are among the best. The company has successfully developed ceramic-coated separators, PVDF-coated separators and ceramic-PVDF mixed-coated separators, covering the 3C digital and power lithium-ion battery markets. The company is located in Ningde, Fujian Province, supporting domestic and foreign major customers such as Ningde Times and Ningde New Energy. Adhering to the customer-oriented standards of excellent people, it continues to innovate in the advantages of product quality and production capacity.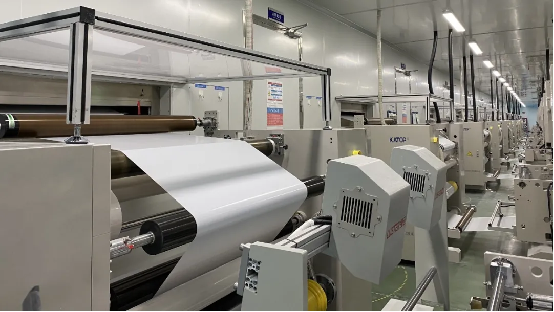 Since its establishment in 2015, an enterprise independent innovation system has been established. The company's product design and development combines a leading management system, a strong technical talent team, and advanced production equipment to create a design and development system full of vitality, innovation and stable quality, which improves the company's product competitiveness and market share.
The company has strong independent development and technological innovation capabilities, and has developed functional composite diaphragm products suitable for different lithium battery application systems. The functional composite separator is reflected in high heat resistance (180°C/200°C), high wetting, high adhesion, low internal resistance, ultra-thin, etc., to meet the application needs of downstream power and digital battery customers.
The company introduced advanced mixers, coating machines, and cutting machines to ensure production quality and improve production efficiency. At the same time, the specific surface area, infrared spectrometer, DSC, contact angle measuring instrument, static CCD and other testing instruments are introduced to strengthen product quality control and improve customer satisfaction.