PTL Receives MSCI ESG A-Rating

Shanghai Putailai New Energy Technology Co., Ltd.(PTL)recently received an A-level rating in the 2022 ESG management assessment conducted by Morgan Stanley Capital International Index (MSCI). Since going public, PTL has made continuous improvements to its management framework in terms of environmental, social, and corporate governance practices. It has established a three-level ESG management structure, which includes the board of directors, an ESG working group, and various departments and subsidiaries. Only from 2021 to 2023 did PTL successfully elevate the ESG rating from BB to A.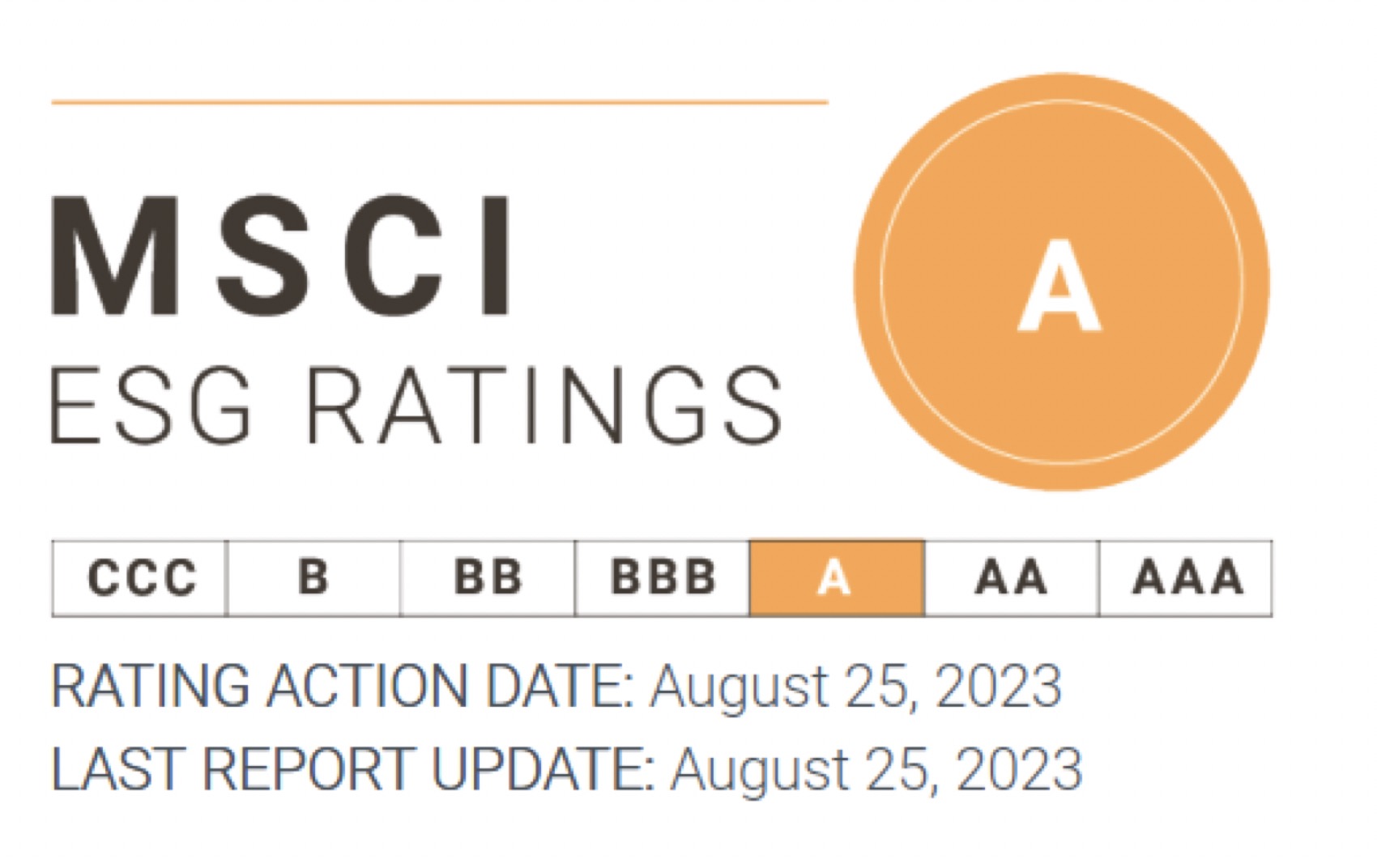 The MSCI ESG rating report uses a 10-point scale as a benchmark for each key score. And PTL's scores are all higher than the industry average in Opportunities in Clean Tech, Water Stress, Toxic Emissions & Waste, Corporate Governance and Corporate Behavior.
PTL, as a platform enterprise in battery key materials and integrated process solutions, has maintained a significant advantage in clean energy technology research and development. In its production and operations, PTL has implemented a green innovation development plan through multidimensional approaches such as new material and product R&D, process optimization, product quality control, and waste recycling and treatment, creating an eco-friendly corporate image.
In the 2022 ESG report, PTL disclosed its clean energy goals for the first time, aiming to achieve a 50% renewable energy usage rate by 2025 and 100% green electricity usage by 2030. To fulfill these goals, PTL has established a joint working group for "carbon peaking and carbon neutrality" initiatively and promotes projects actively, such as installing photovoltaic roofs, waste heat recovery heating, and waste heat power generation across the subsidiaries. Green electricity has also become an important factor when selecting production base locations.
In 2023, PTL will maintain its advantages in environmental friendliness and clean energy technology while focusing on constructing a scientific management framework encompassing the areas of environment, society, and corporate governance. Its vision is to strike a balance between social and business value, achieving a win-win situation for the company and the investors.
Shanghai Putailai New Energy Technology Co., Ltd.
Board of Directors