Zhejiang Keaton was once again awarded the "high-tech Enterprise Certificate "

After Zhejiang Keaton won the title of "High-tech Enterprise" for the first time in 2019, it successfully passed the high-tech enterprise audit again in 2022. Recently, it received the "High-tech Enterprise Certificate" jointly issued by Zhejiang Provincial Department of Science and Technology, Zhejiang Provincial Department of Finance, and Zhejiang Provincial Taxation Bureau of the State Administration of Taxation. It has won the title of "High-tech Enterprise" twice in a row. According to relevant regulations, Zhejiang Keaton New Material Technology Co., Ltd. can enjoy the national preferential tax policies for high-tech enterprises for three consecutive years (2022-2024) since it passed the identification of high-tech enterprises.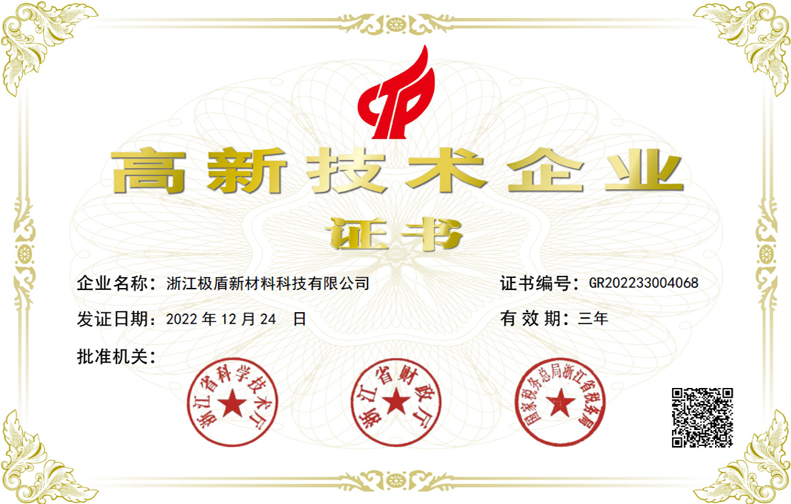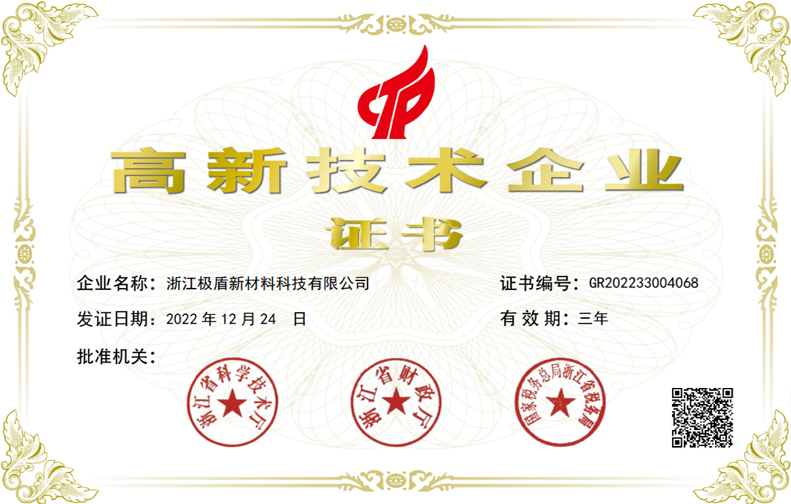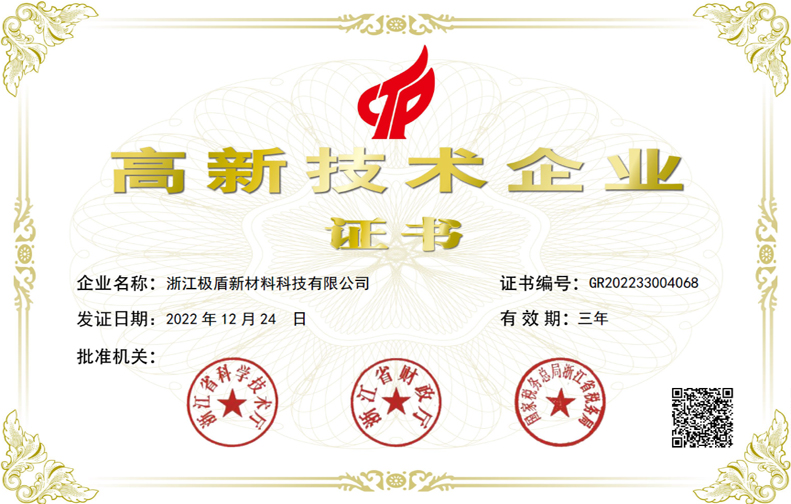 Keaton New Material Technology Co., Ltd. was established in July 2014. It is a subsidiary company of Shanghai Putailai Group. It has three production bases in Zhejiang Keaton, Liyang Keaton and Sichuan Keaton with a total investment of 100 million yuan. The company is committed to the research, production and sales of new nano-materials. The products are mainly positioned in the field of new energy, with the goal of improving all aspects of performance of lithium-ion batteries used in new energy products. The company's main products are alumina, boehmite, solid electrolyte, etc. The company has advanced production and testing equipment, as well as an experienced R&D and management team. At present, important customers include leading new energy companies such as ATL, CATL, SDI (Samsung), LG, Funeng Technology.
Keaton will continue to develop new products with high quality and excellent performance according to market needs, and innovate in the field of new materials, aiming to become a leading enterprise in the field of advanced materials. Zhejiang Keaton has been recognized as a high-tech enterprise twice in a row, which fully demonstrates that the company is at the forefront of the industry in terms of independent research and development capabilities, and future potential.